Prof. K.H. Wong's Mphil/PhD research projects


Last updated: 1 August 2003 by K.H. Wong,
see demo page for my recent work
DEMOS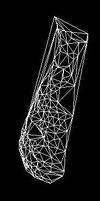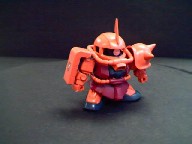 Currently, I am interested in a number projects related to the Internet, computer vision and system programming. Here are some examples:

Internet information tracking: A technique called "condensation" is found to be successful in tracking objects for computer vsion systems. This project is to apply this technique in Internet information tracking. The result can be used for making smarter Internet image search engins. (for example http://images.google.com/)
Internet image database and search engines

Face retrieval in the web -- I have developed a color and statistical based face retrieval system, it can be used for building up the database of a face search engine.
Image database using color search keys.

Biometric research, such as face recognition using color analysis, finger print recognition etc.
Networking, visual programming for PDAs (Personal Digital Assistants) -- Morden microprocessors used in making PDAs (Personal Digital Assistants) and home appliances will be equipped with networking modules, how to use them is a big business. There are plenty of software and system research projects around this issue.
Mobile phone positioning -- try to locate the positions of cellular phones. There are unlimited applications of such a system in E-commerce. For example if the telephone company knows where the callers are, callers can receive more relevant information related to their physical locations.
Education and robotics -- The toy company LEGO has produced a series of educational robots that have proved to be very successful financially. It also proves that education and play can be closed linked. Some interesting projects are going on along this line of thinking.
See my publication list
These titles are just some suggestions, I urge you to contact me (Rm907, X8397, EMAIL) in person to discuss about the possible projects.

Computer vision and virtual reality research
Title(Mphil or PhD)
Automatic building of virtual reality walk through environments
The aim is to develop a system to create a 3D virtual reality walk-through environment without explicitly constructing the 3D map. The input of the system is a set of video pictures of the environment, the system will calculate and construct the geometric structures of the scene. This is a very interesting and useful project to be used in World Wide Web applications and games. Howvere, it difficult because since the input pictures are all in 2D and the system requires 3D information to function, therefore we have to develop and use complex mathmatical models to map 2D pictures onto 3D structures.
Virtual Reality input devices

In many virtual reality systems, users are required to wear special interfaces, such as data gloves, magnetic sensors etc. The objective of this project is to develop a computer vision based human machine interface, so that users are free from those intrusive devices which may hinder their movements. Computer vision based hand gesture recognition and head movement detection are examples of such approaches. They can be used in games and other virtual reality applications. We have already developed some mathematical techniques for object tracking, students are required to implement these approaches in PCs.
Low bit rate motion picture compression

Researchers designing future MPEG standards are looking for novel and high compression ratio techniques for image transmission through low bit rate connections (e.g. 64Kbps). The model based scheme for human head image compression is one of the approaches. This system tracks the pose of a human head and produces a few parameters describing the essential features, for example rotation and translation of the head. These parameters will be sent to the receiver for the reproduction of the original image. This project integrates many different techniques, such as pose estimation, Internet programming etc., to make low bit rate video transmission possible. It is useful in virtual reality, game and Internet based systems.
Hardware and robotics
Title:(Mphil or PhD)
Evolutionary robot farm: I am now developing a number of mobile robots and will use evolutionary techniques to see how the behavior of these robots will evolve over time under different environmental conditions.
Ultrasonic imaging and robot navigation: In the animal kingdom, for example the bats, ultrasonic sound is used extensively for navigation and also for sensing of locating prey in 3D. In the past, ultrasonic radar was developed for robots for just avoiding obstacles ahead, and we believe ultra sound methods should be mor euseful than just a point range detector. Thus, we have devised a mathematical technique for reconstructing the surface of an object by ultrasonic scanning method and hope that would be used in robots to improve its sensory capability. Moreover, this technique can be extended for other scanning applications where 3D imaging is needed. For example, it can be used to reconstruct the surface of objects or a human face to be used for automatic 3D modeling. This project can be merged with the "Automatic building of virtual reality walk through environments" mentioned above to form an integrated system for automatic 3D walk through model building.


Legged robots: We are building a series of six-, four- and two- leg robots. They do involve interesting control techniques similar to those used in animals and insects and the aim is to have walking robots that can climb stairs, which cannot be achieved by wheel robots.
Music and audio signal processing
Since I myself is a music lover and play a few musical instruments, it is natural that I do try to involve my research with music related projects so as to play and work at the same time, and why not? I hope other music lovers would also join with me to work as well as enjoy in the wonderful world of music.
Titles: (Mphil or PhD)
Internet Music and MP3 extension: The MP3 standard has now become the hottest music distribution medium in the Internet and looks it is going to revolutionize the whole music industrial in the years to come. With this new medium, one can think of many interesting applications. Here are the examples.

3D surround sound: we can combine a number of MP3 files it to form a 3D surround sounds, however, signal synchronization becomes a problem which requires extensive research.
Virtual bands: It is ideal if music lovers can play music together through the Internet, however, the time lag in the network prohibits us to do so. One simple idea is to have a standard file system so that one can add or remove Channels(tracks), and record and play at the same time. It is like a Karaoke system that the computer plays a part and the user plays another part, the computer will record both tracks for future replay. We can use MP3 as the backbone and develop extension to it to fulfill the above requirement. The research issues are data compression, synchronization etc. With this file standard, a recording (an extended MP3 file) of one musician may start a snowball and invites other artistic to join and it may evolve into many different forms of performances. The result may become another standard for music distribution in the future.

Music signal analysis: Music signals are being analyzed by Fourier transform, wavelet transform and other Time-frequency analysis (Wigner transforms). A new time-domain analysis is being developed here at our lab. and future investigation and analysis are needed. This project would concentrate on the techniques in showing the time varying spectral information within a signal for various western and Chinese musical instruments. It is suitable for those would love music and would like to know more about the signal processing side of it. The result can be used in developing more efficient methods for musical signal compression in the future.
Music synthesis by wavelet transform: There are three major techniques in music synthesis for electronic musical instruments: (1) Frequency modulation (FM), (2) wavetable and (3) waveguide. The FM technique is only a simple engineering solution and cannot generate authentic sounds of traditional instruments, i.e., the violin, flute etc. The wavetable technique is good but tone variation is difficult to achieve. The waveguide technique can generate sound of plucked or woodwind instrument and not suitable for fiddle instrument. Recently the wavelet technique is found to be useful in data compression but it has not been used for music synthesis which I think is a very suitable candidate. The methodology is simple, just use wavelet transform to analyze the recording of a sound and use the parameters obtained for regeneration. By adjusting the parameters, I hope we can achieve a wide range of sound expressions and effects. See also this web page for a tutorial on music synthesis


Environmental sound compression: The current sound compression algorithms only compress sound signals without considering the positioning of sound sources and the environment that the recording was made. If these information is included, we will not only obtain good surround sound replay but also be able to manipulate sound positions according to our tatse. It is similar to 3D graphics generation but the domain is in the audio signal domain. I expect one can generate exciting results since this idea has not been explored in detail by others.